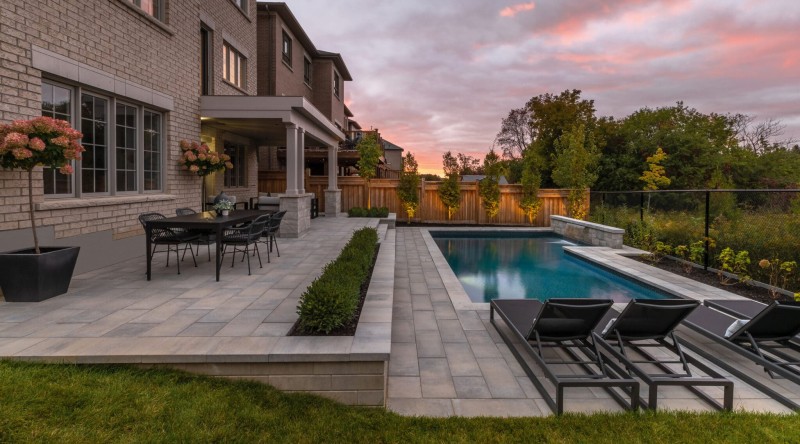 A backyard is a personal sanctuary, a place where memories are made and cherished. At 404Stone we have the products that can transform your backyard into a breathtaking oasis that reflects your unique style and preferences. Our team is able to match the right product with your vision to create an inspiring outdoor space that exceeds your expectations. Whether you envision a tranquil retreat with lush greenery and serene water features, or a vibrant gathering space with cozy seating to enjoy with family or friends, we are here to provide the materials to turn your backyard dream into a reality. With our expertise in landscape design and an eye for detail, we will work closely with you to provide the highest quality material for your project.??
With hundreds of different possible design combinations, 404Stone can make your vision come true. Let us ignite your imagination and discover endless possibilities for your backyard oasis.
Customize your backyard floor
404Stone has dozens of different colours and designs to choose from, customize your space with natural flagstones in all different sizes to fit your needs. When deciding how to arrange your outdoor space, outdoor laying patterns come in handy. Choose from an array of laying patterns or use paver borders to create the look of an area rug for furniture groupings. In cooking areas, consider using pavers for a cleaner finish.
Note: On every page please have the 9 photos and headers like on the first page at the bottom of the page so that users can link back to any inspiration page they wish