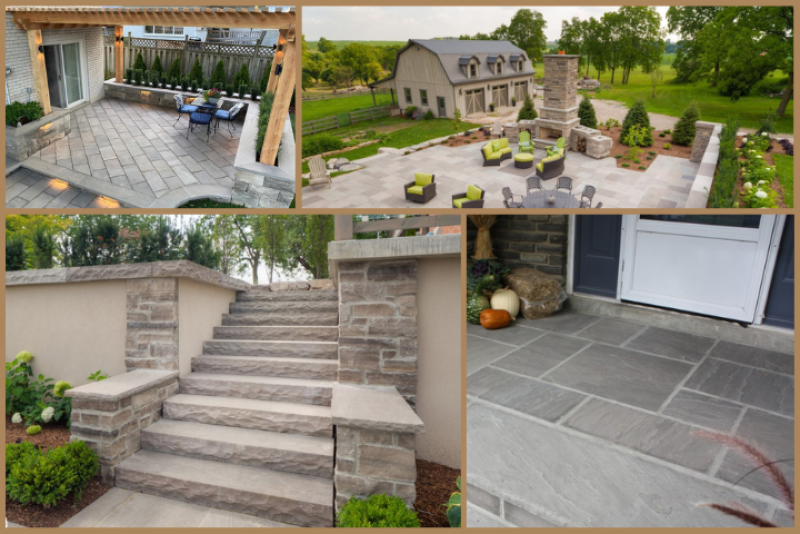 Slate Grey Is The Natural Grey You've Been Looking For

Slate Grey Sandstone is THE colour that is found when searching for a Natural Grey Stone. Slate Grey is both enduring and powerful like a Medieval Castle or a stone fortress. This natural Grey sandstone has colour tones of light to medium shades of gray with a slight hint of beige/brown complimenting any material in its surrounding. Due to its neutral color and consistent natural texture, It has a very subtle natural surface & striations, making it suitable for a wide range of applications. Slate Grey's versatility offers a colour palette that evokes both subtlety and elegance, allowing for a customized job with thousands of different possible combinations. Match Slate Grey with verdant greens in garden settings or the warmer hues of wood and brick, the possibilities are only limited by lack of imagination.
Slate Grey is an ideal choice for pathways, patios, and steps, where it can effortlessly blend in while elevating the overall design scheme. The utility of Slate Grey Natural Stone goes beyond its visual appeal; it is equally celebrated for its robust characteristics. This Sandstone's natural cleft surface is very smooth and riven. Due to the strong physical and chemical composition of the stone, Slate Grey sandstone is a hard wearing natural stone which requires minimal maintenance. Moreover, its composition provides a naturally non-slip surface, an important safety feature for areas with high foot traffic or wet conditions.
Functionality Meets Natural Grey
Experience the perfect blend of elegance and functionality with Slate Grey Natural Stone. The material's understated beauty provides a canvas for creativity, evoking landscapes that range from modern minimalism to rustic charm. In recent years, its use has transcended traditional boundaries, finding its way into water features, outdoor sculptures, and even as a canvas for garden art. Its timeless quality provides a sense of grounded permanence that invites contemplation and a connection with the natural world. No matter the application, Slate Grey natural stone stands as a testimony to the perfect marriage between form and function, serving both practical needs and aesthetic aspirations.